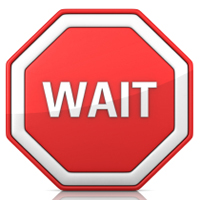 Just one day after local supporters of the Fight for $15 announced plans to strike for higher wages and union rights later this month, fast-food, retail and other low-wage workers in a new coalition stepped forward with an unexpected announcement of their own.
"We're fine, actually," said Lucas Hoffman, lead organizer of Workers Allied for Income and Tips (WAIT) Twin Cities.
The upstart group staged a surprise rally this morning that drew an overflow crowd to the Midway Walmart parking lot, with St. Paul Police estimating at least 1,000 in attendance. Hoffman, an associate in the Midway store, said hundreds more workers planned to attend, but were called into their jobs on short notice.
"We began circulating a petition in restaurants and stores in the Twin Cities 10 days ago," Hoffman said. "We've already got 15,000 signatures from workers who understand we're a part of something bigger than our own paychecks. Much, much bigger."
Indeed, Walmart returned more than $14 billion to investors in the fiscal year ending Jan. 31, 2014. And the retail giant's founding family, the Waltons, has a combined wealth approaching $150 billion.
"And with my help, they're going to get to $150 billion," said WAIT Twin Cities supporter Sara Felix, who will see her pay jump to $10 per hour next year as part of Walmart's move to raise workers' wages.
That decision, the company insists, was unrelated to escalating protests led by disgruntled workers and supported by labor unions.
Bryce Winston, a manager at Burger King in northeast Minneapolis who joined the rally, doubted his employees would be better off with union rights. He said most workers at his restaurant recently saw their wages increase from $7.50 to $8 per hour, and the company is already planning to dole out another increase this summer.
"I've got a college degree, I work hard and I have a direct relationship with my bosses," Winston said. "Yes, I'm paying off $50,000 in school loans, but I'm not going to get there any faster paying union dues, am I?"
As the rally progressed, several local labor activists gathered nearby, visibly stunned by the turn of events. Union organizer Lois Stinson could only shake her head.
"I guess my mom was right; I should have gone to graduate school," she said. "You think I could get a job in HR?"
[Happy April Fools' Day from the UA staff. We'll be back from vacation April 13.]